Guyanese Pumpkin (spice) Pone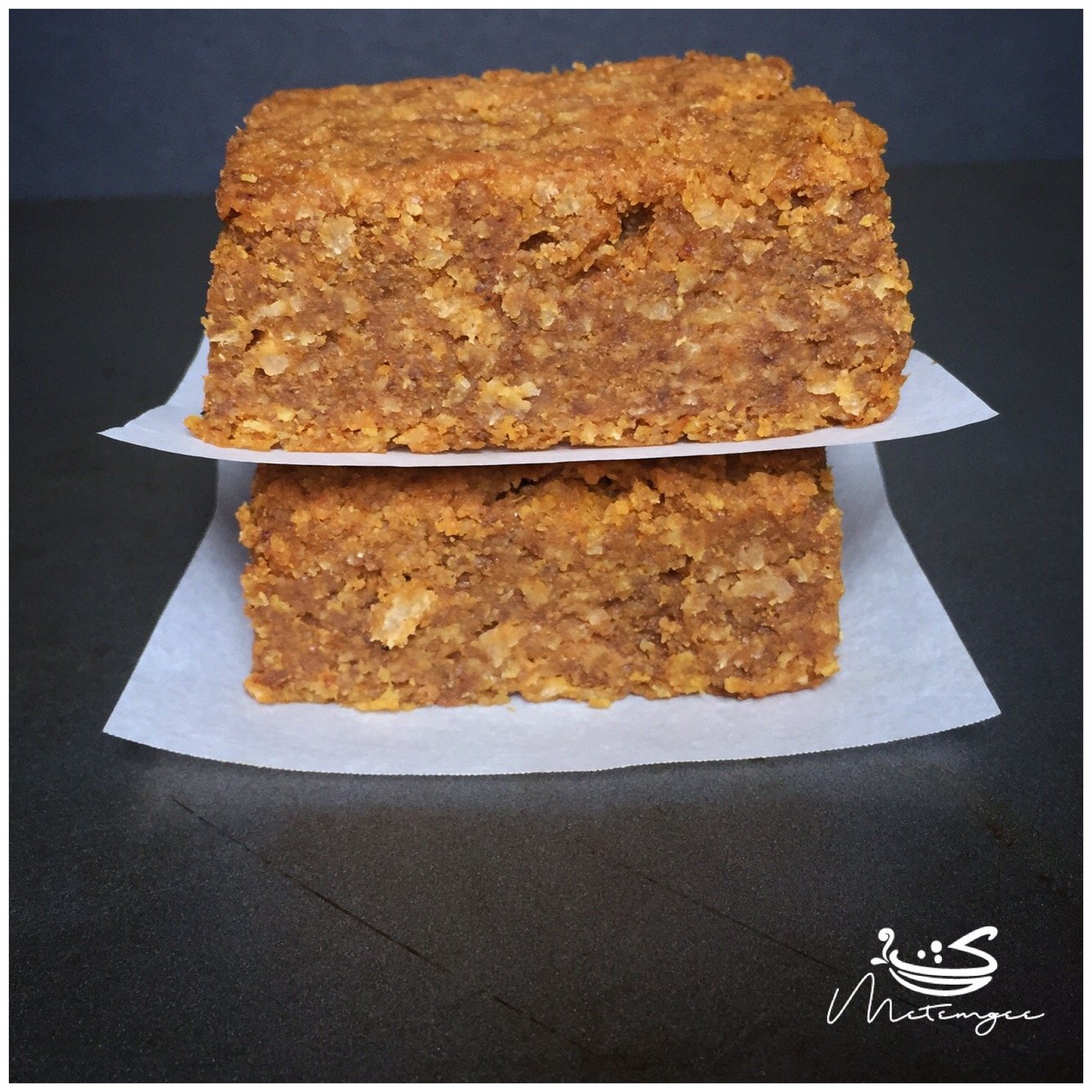 1 can pumpkin puree
2 cups grated coconut
2 cups cornmeal
½ stick of butter, at room temperature
1 cup of brown sugar
1 cup of evaporated milk
¼ teaspoon ginger powder
¼ teaspoon ground cloves
½ teaspoon ground cinnamon
½ teaspoon grated nutmeg
1 teaspoon vanilla essence
(ginger powder, cinnamon, ground cloves, ground cinnamon and nutmeg can all be substituted for 1 tablespoon of pumpkin spice)
¼ teaspoon salt
Preheat oven to 350°F
Add all the ingredients to the bowl of a stand mixer or a large mixing bowl
Mix until fully combined
Add to an 8x8 square baking pan or an 8 inch round pan
Bake for 1.5 hours or until pone is completely brown
Remove from the heat and let cool completely before slicing and serving
Make sure your butter is at room temperature for this recipe.
2. This recipe can be made vegan by substituting the butter for a vegan equivalent and using coconut milk instead of evaporated mil.k.
3. Let the pone cool completely before slicing or cutting into squares or it will be sticky.
Recipe by
Metemgee
at https://metemgee.com/2017/10/29/guyanese-pumpkin-spice-pone/