On Sale Now!
Take a culinary trip to the Caribbean with Althea Brown's lick-your-bowl-good dishes that are free from gluten, dairy and refined sugar. Althea highlights favorite dishes from her childhood in Guyana as well as recipes from Jamaica, Trinidad and more―all of which are full of bold flavors and fresh ingredients.
About the Book
What could beat mouthwatering Jerk Chicken Under a Brick, Oven-Braised Oxtail or Brown Stew Fish? Perhaps only Althea's Nutty Farine Pilaf, Salt Fish Cakes or craveable Coconut Sweet Bread! Recipes such as Shrimp Chow Mein, Cassava Couscous Salad and Pepper Steak swap out noodles and rice for nutrient-dense―and delicious!―ingredients like squash, cassava and cauliflower rice, resulting in wholesome Paleo-friendly meals that pack a big punch of flavor.
Whether you are reconnecting with family roots or looking to re-create your favorite dishes from a trip to the Caribbean, this collection is the only guide you'll need to incorporate flavor-packed authentic dishes into your gluten-free, Paleo or Whole30 kitchen.
Delicious Recipes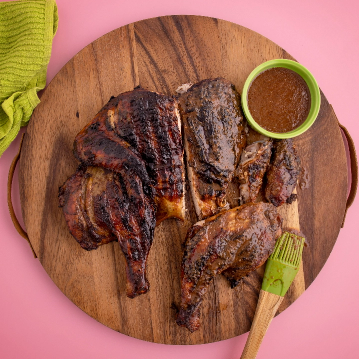 My Caribbean Faves
A Compilation of all my favorite Caribbean Paleo dishes. All these dishes have been transformed from a traditional recipe to be Paleo. If you make nothing else in this book, please try the recipes in this chapter!
Soups, Stews and Curries
Soups, stews and curries are everyday Caribbean food. These three categories of dishes are on weekly rotation in my and most Caribbean homes.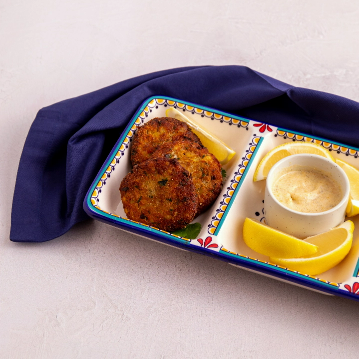 Caribbean Street Food
Street food is an integral part of the food culture in Caribbean countries. While it varies from country to country, some similarities can be found. Fried snacks with spicy chutneys, cut fruit, pastries and fritters are among my favorite Caribbean street foods.
Look Inside
Testimonials
In our eyes, Althea Brown is the leading voice in Caribbean Paleo cooking. Her thoughtful and thorough approach to recipe development means you can always count on her recipes to be excellent.
Hayley & Bill Staley, Founders of Primal Palate
Through her delicious recipes and heartwarming stories, Althea shares her vibrant take on comfort foods and brings the warmth and flavors of the Caribbean straight into your kitchen.
Melissa Urban, Whole30 co-founder and New York Times best-selling author
I've been following a paleo lifestyle for many years, I'm also Cuban! This book is an absolute treasure and Althea is a genius in the kitchen – a must have!
Cristina Curp, TheCastawayKitchen, author of Made Whole Cookbooks
I've drooled over Althea's food on social media for years. We finally get all her delicious, culture and health focused recipes in one place. This book is a must for anyone who loves Caribbean flavors
Gregory Gourdet, James Beard Award winning cookbook author and founder of Kann Restaurant and Sousol Bar
"Althea's cookbook is more than just a collection of recipes – it's a celebration of Caribbean culture and it's rich cuisine. As a fellow food entrepreneur and lover of bold flavors, I highly recommend this book not only for its mouthwatering recipes, but also for its paleo-friendly options that allow everyone to indulge in the exotic flavors of the Caribbean!"
Natalia Dalton, Co-Founder of Saucy Lips Foods
"Caribbean Paleo is a treasure trove of indispensable basics like Green Seasoning, Jerk Sauce, and Curry Paste as well as lip-smacking crowd pleasers like Plantain Beef Patties, Hot and Sticky Tamarind Wings and Sugar Roti. Trust me, they're all winners. I am so excited for all of you to try Althea's recipes. Make these dishes for your family, and without even leaving your own home, you can take a virtual trip to the Caribbean—or better yet, Althea's kitchen!"
Michelle Tam, New York Times bestselling author and founder of Nom Nom Paleo
More Inside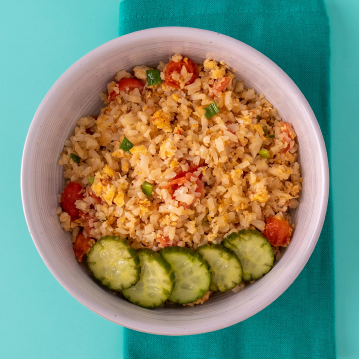 Egg and Cauliflower Rice
A Compilation of all my favorite Caribbean Paleo dishes. All these dishes Egg and rice is comfort in a bowl for me. This recipe is quick and easy to pull together when you need a one-pot or one-bowl kind of meal. This recipe serves one or two, depending on your appetite!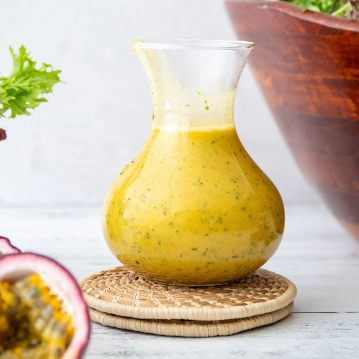 Passion fruit Vinaigrette
Passionfruit is one of my favorite tropical fruits and I just love making this salad dressing when it is in season. Pour this over all your salads and enjoy a little bit of the tropics in every bite.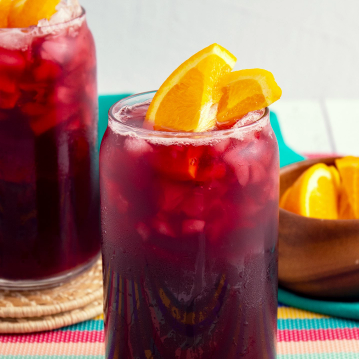 Sorrel Ice Tea
Sorrel or hibiscus tea (also called Flor de Jamaica and Zobo) is one of my favorite drinks. This refreshing sorrel iced tea is perfect for hot summer days or the heat of the tropics.
Cookbook Tour
GUYANA LAUNCH
September 6, 2023 (6pm-8pm)
Herdmanston Lodge
65 Peter Rose St, Georgetown, Guyana
SOLD OUT!
NEW YORK CITY
October 13, 2023 (6pm-8pm)
Hana House
345 Adams Street Booklyn, 11201
TORONTO, ON
October 15, 2023 (11am-1pm)
101 Erskine Avenue
101 Erskine Ave, Toronto ON M4P 0C5