Guyanese mauby is a fermented drink made with tree bark, sugar, and spices for a refreshing treat. This Caribbean beverage is an acquired taste but it has many health benefits too!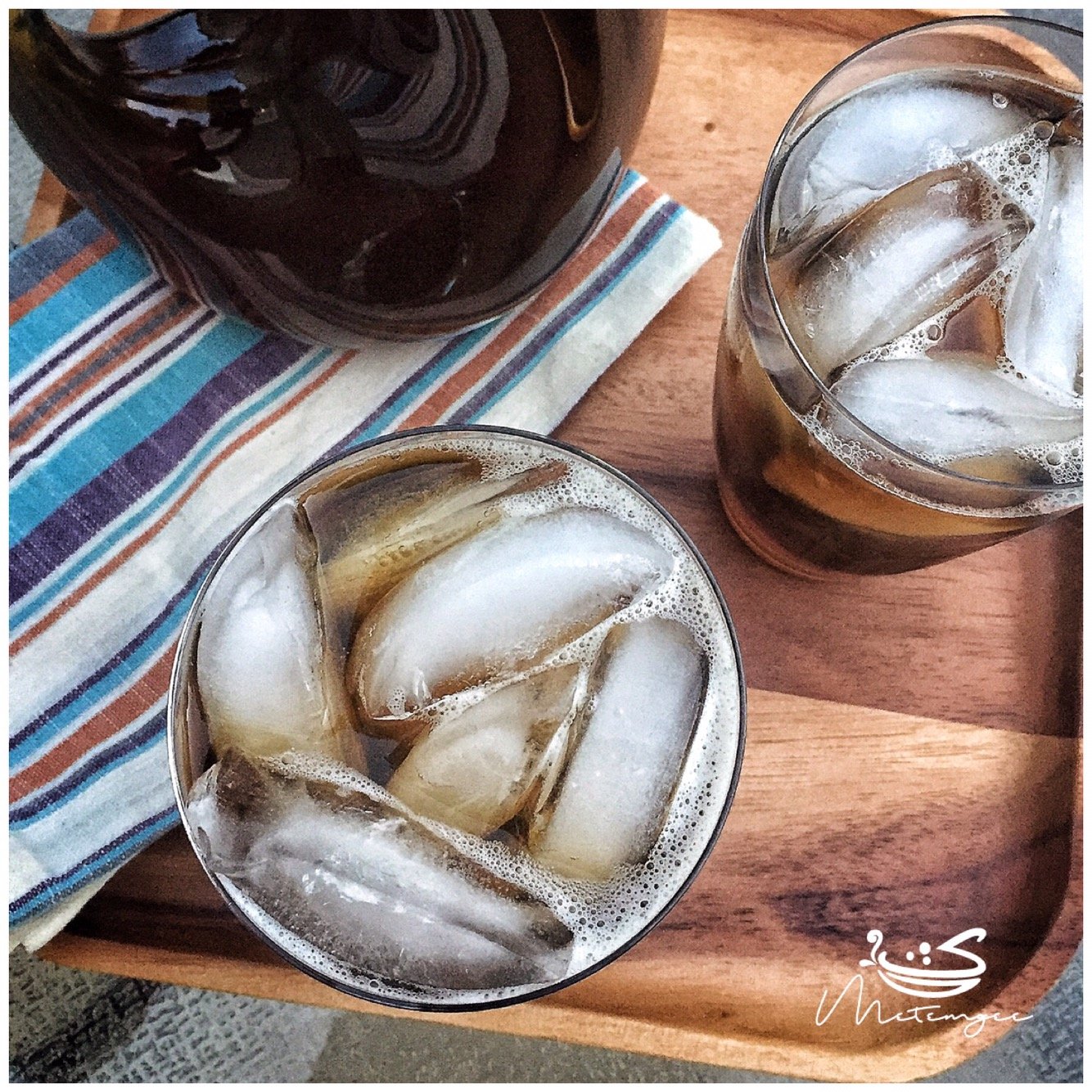 Guyanese Mauby
About a year ago my cousins came for a visit from Georgia and brought me a packet of mauby bark. I put the packet away and had forgotten about it until I found said packet while cleaning out my pantry. Since I had never made itbefore, I started to search my Guyanese cookbooks and the internet for a good and easy mauby recipe but everything seemed complicated.
My first batch became sour before it ripened and started growing mold so I threw that batch away. Determined not to have all of the bark go to waste, I called the one person I know who makes the best mauby, my great aunt, Aunty Rita, in Guyana. This is her recipe. After 2 days I had the most delicious drink!
Why You'll Love This Guyanese Mauby Recipe Recipe
Simple: With easy-to-follow step-by-step instructions, making mauby from scratch is a breeze! Watch it transform from liquid gold to a beautiful brown hue in a matter of days.
Delicious: Mauby has a naturally bitter taste but the added spices balance the flavor to create a beverage with great depth. A touch of sugar helps too. If you know someone who doesn't like this drink, have them try this recipe; it just might change their mind!
Better than Storebought: Storebought mauby from concentrate just isn't the same. If you want a fresh, well-balanced drink, try this recipe instead. It's a big hit on hot summer days!
What is Mauby?
Mauby is a herb derived from the bark of the Colubrina genus tree, similar to cinnamon. This small tree is native to the Caribbean islands so the drink is popular in countries like Jamaica, Barbados, and of course, Guyana.
Mauby Bark Benefits
Supports joint health and reduces inflammation.
Lowers blood pressure and cholesterol due to the saponins present in the bark.
Improves digestion. It can also be used as a natural laxative.
Positively impacts stamina. It has also been touted as a natural aphrodisiac.
Ingredients for Guyanese Mauby Drink
Although this looks like iced tea, mauby has a much stronger flavor that is enhanced with sugar and spice.
Mauby Bark: It has a strong bitterness but has great nutritional value.
Cinnamon Stick: This infuses the brew with a warm spiced flavor.
Whole Cloves: This imparts a subtle sweetness.
Brown Sugar: Add this to balance the bitter taste with a sweet molasses taste. Add more to taste.
Navel orange: Add this for a citrus flair.
Water: This is the liquid base of the recipe.
See recipe card for quantities.
How to Make Mauby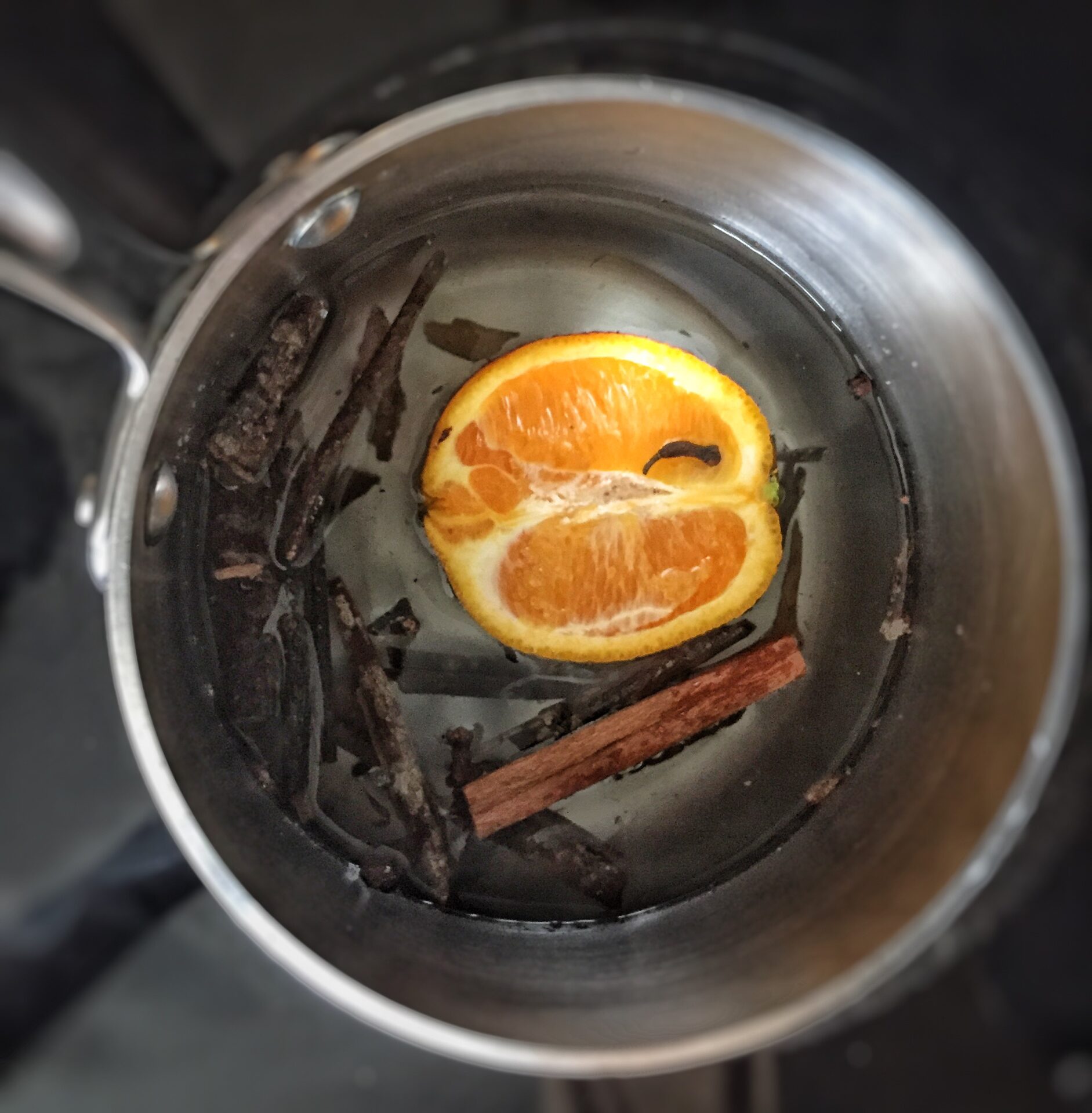 Per Aunty Rita's instructions, I added water, the bark, a cinnamon stick, a few cloves and 1/2 an orange to a saucepan and let it come to a boil. Then I reduced the heat and let it simmer for about 15 minutes. Next, I removed the saucepan from the heat and let it sit overnight.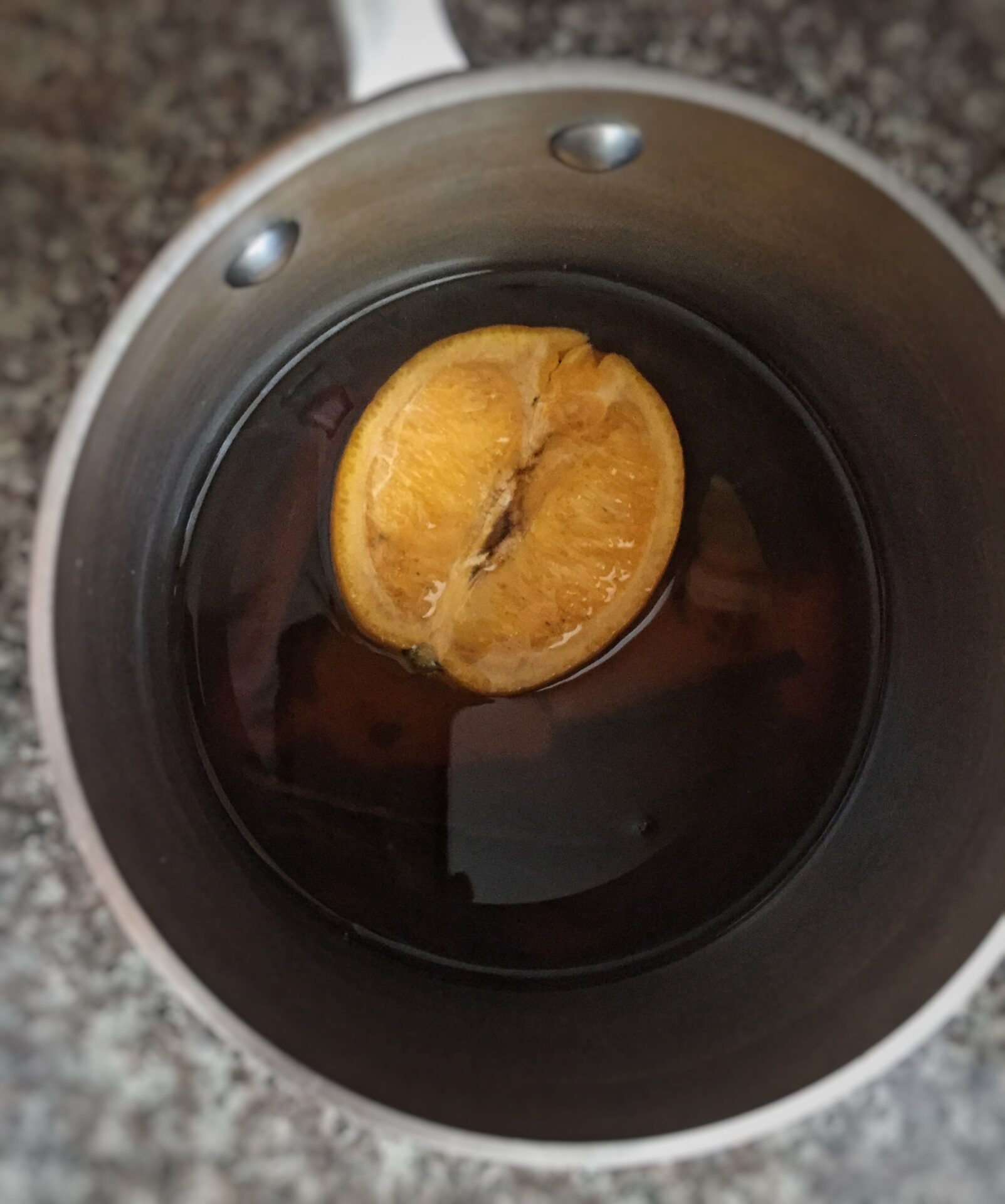 The next day, I strained off the spices and orange and poured the concentrate into a glass bottle. Then I added sugar and enough water to fill the bottle.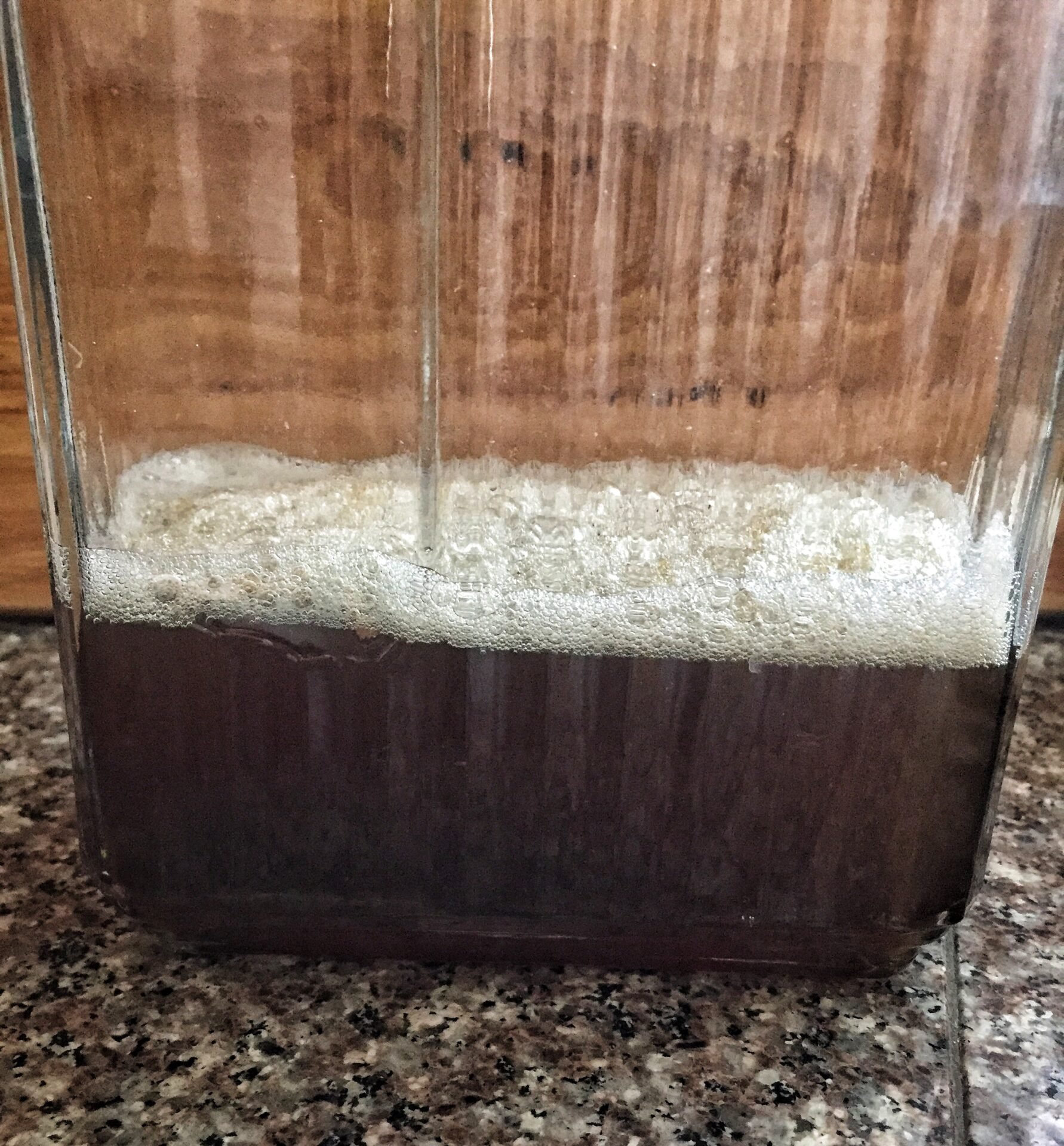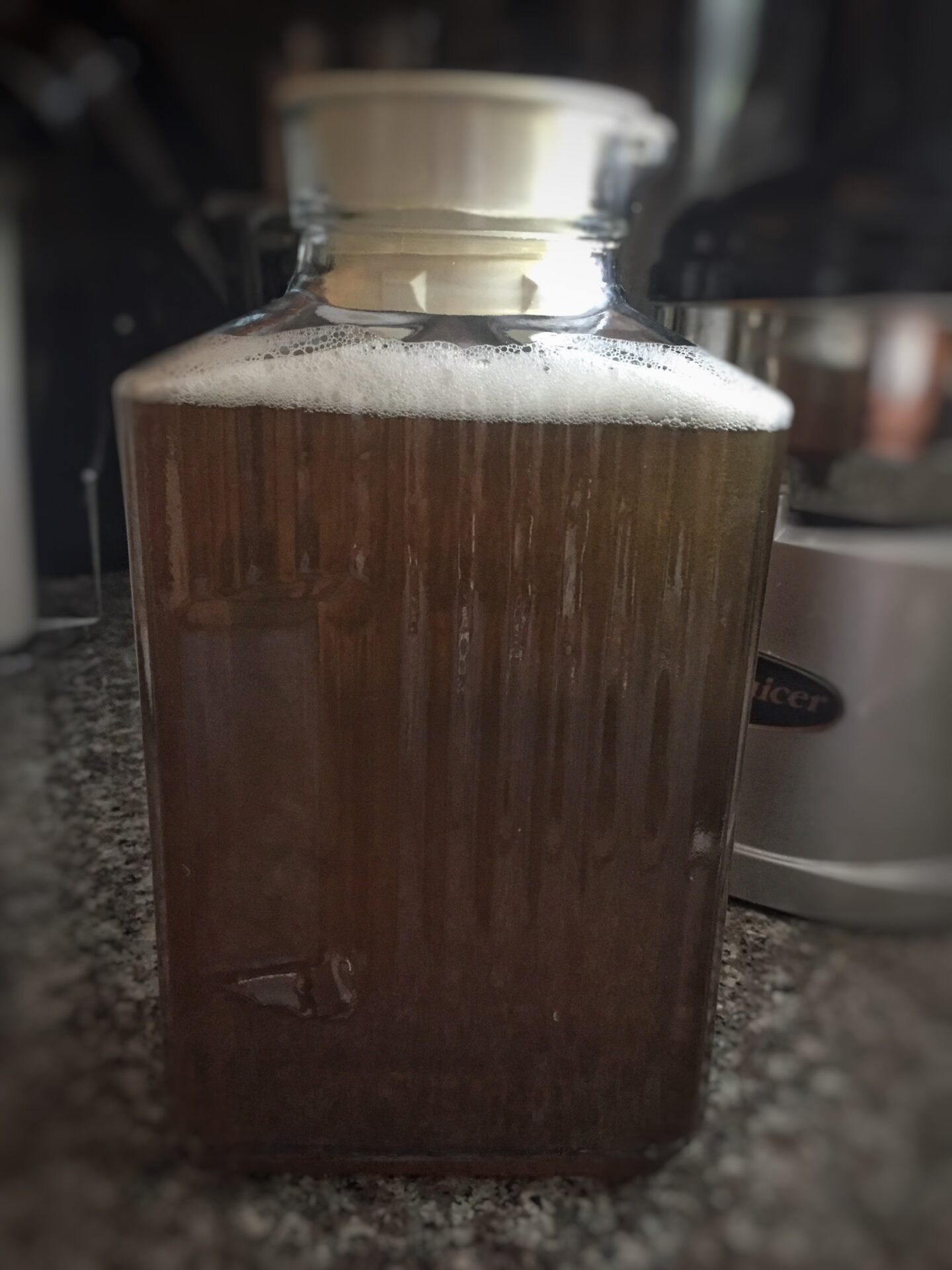 I covered the mauby and let it sit for 2 full days. On the evening of the second day, I tasted the mauby and it was perfect! So I moved it to the fridge to keep it chilled and then served it over ice.
Storage
Store mauby in the fridge for up to 3 days.
Recipe Variations
Sweeteners: Instead of brown sugar, you can use granulated white sugar, coconut sugar, agave, or honey.
Spices: Some recipes also include vanilla essence, bay leaves, star anise, aniseed, and nutmeg.
Add Cream Soda: Some people add this carbonated drink to the finished product for flavor.
Note: Unfortunately, there is no substitution for mauby, itself.
Tips
Allow it to ferment for at least 2 days. But it can sit for up to one week.
Taste test. Make adjustments if necessary to offset the bitter flavor. Either add more sugar or water. But note, before it ferments, mauby is quite bitter so if you venture to taste it, be careful.
You can serve it over ice or just chilled.
In Guyana, this drink is popular during the Christmas season but you can enjoy it year-round.
You don't have to throw away the bark after one use. Dry it with a paper towel or allow it to air dry before storing it in an airtight bag for later use.
When the mauby is a deep brown color with a nice frothy layer, you know you've done it right!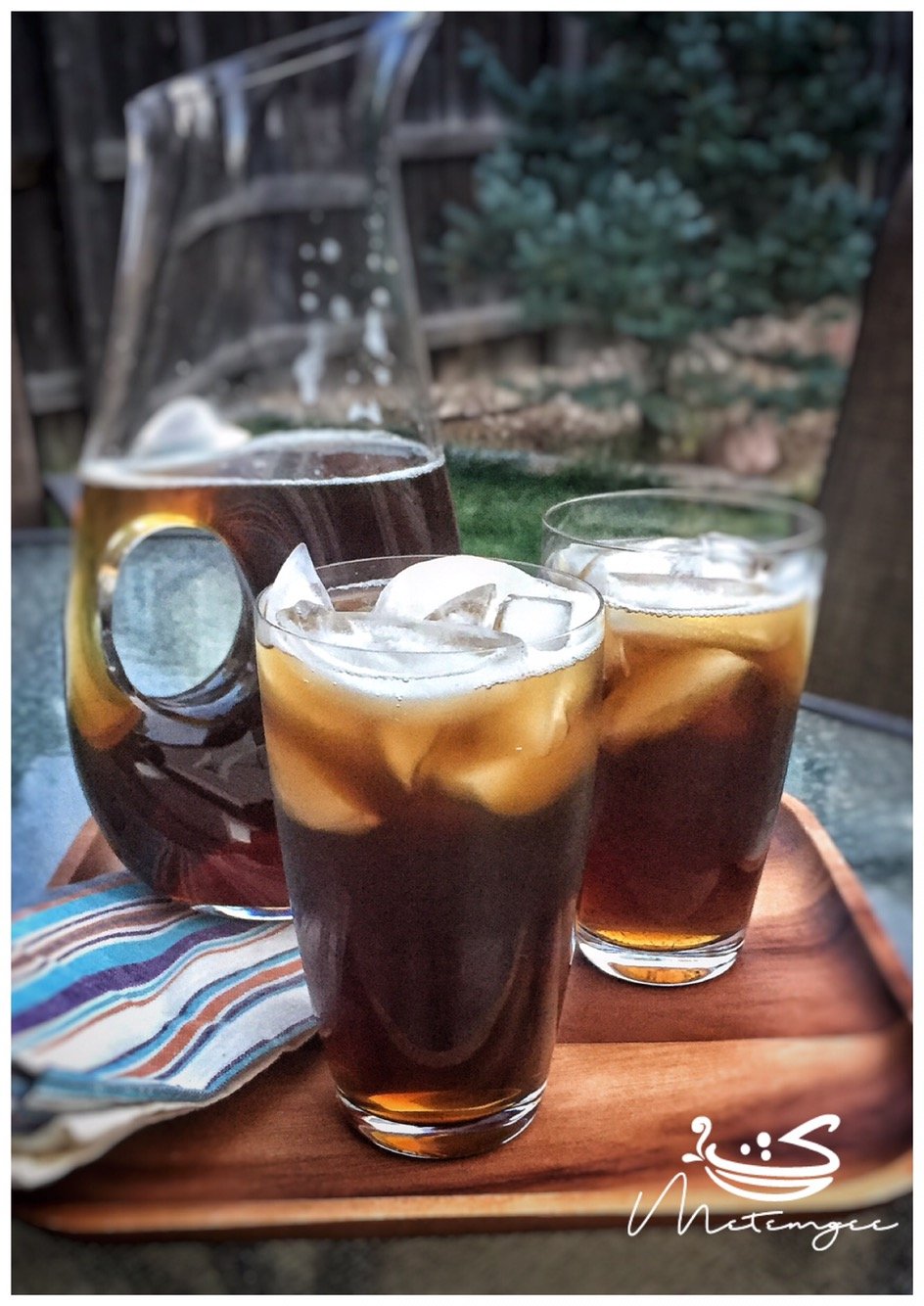 Frequently Asked Questions
What does mauby do for the body?
It has been cited as a natural detox, aphrodisiac, and laxative. It has anti-inflammatory properties that help to alleviate joint pain. It's also refreshing so it's great to drink on a hot day.
What does mauby taste like?
That taste has been described as similar to root beer but with a bitter aftertaste. However, this can be toned down by adding spices and sweeteners.
What is mauby made from?
All you need to make mauby is the bark and water. Different parts of the Caribbean use a variety of spices to enhance it (i.e., cinnamon, star anise, and cloves). Most recipes include sugar as well but that is optional.

Aunty Rita's Mauby
---
Guyanese mauby is a fermented drink made with tree bark, sugar, and spices for a refreshing treat. This Caribbean beverage is an acquired taste but it has many health benefits too!
---
Ingredients
1/2

ounce

Mauby Bark

1

stick of cinnamon

3

whole cloves

3

cups

brown sugar

or more to taste

1/2

navel orange

1

gallon

water
Instructions
Add 4 cups of water, mauby bark, cinnamon stick, cloves and the 1/2 of an orange (skin on) to a sauce pan on high heat and bring to a boil.

Once boiling reduce the heat to about medium and let simmer for 15 minutes. Be careful not to let it boil over or have the liquid evaporate.

After 15 minutes remove from the heat and let the liquid rest in the sauce pan over night.

Next day strain off the cinnamon stick, cloves and orange. Then pour the liquid into a large container. Add remaining water (about 12 cups) and the sugar.

Stir until sugar fully dissolves, then cover and let sit for at least 2 days.

By the end of day 2, the Mauby will ripen (ferment) and be ready to drink.

Serve over ice or chilled.
Notes
1. Mauby before it ferments is quite bitter so if you venture to taste it be careful
Nutrition
Calories:
319
kcal
Carbohydrates:
82
g
Protein:
0.2
g
Fat:
0.03
g
Saturated Fat:
0.01
g
Polyunsaturated Fat:
0.01
g
Monounsaturated Fat:
0.01
g
Sodium:
47
mg
Potassium:
127
mg
Fiber:
0.5
g
Sugar:
81
g
Vitamin A:
23
IU
Vitamin C:
5
mg
Calcium:
91
mg
Iron:
1
mg
---
---
The information listed in the recipe card is an estimate provided by an online nutrition tool. The tool evaluates ingredient names and amounts then makes calculations based on the number of servings listed for the recipe. It is provided as a general guideline and not as a precise calculation. For precise nutrition information please feel free to add the ingredients to your preferred nutrition calculator or consult a doctor or licensed nutritionist.